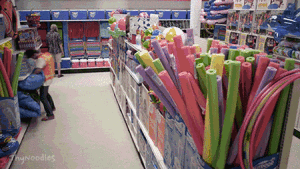 It's the time of year when more toys are purchased than any other time of year.  CBS News recently published W.A.T.C.H's (World Against Toys Causing Harm, Inc.)  list of the top ten most dangerous toys for this year. These are the toys with the greatest potential to cause childhood injuries and even death.  Be careful shopping –  click on the image to the left  in the toy aisle.
1.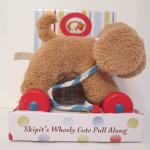 Manufacturer has had recalls and problems with the hub caps falling off and or breaking off and presenting a choking hazard for young children.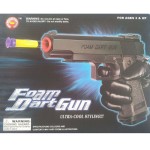 2. Any toy gun that looks like or that could be mistaken for a real gun is a problem.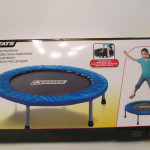 3. The packaging actually carries this warning: "Landing on the head or neck can cause serious injury, paralysis, or death, even when landing in the middle of the bed."  The trampoline is sold in the toy aisle for children as young as 6-years-old. Adult supervision is required.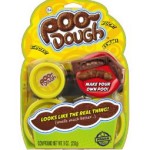 4. Pooh Dough – HAZARD: Potential for allergic reactions. The dough contains wheat. For the gluten intolerant this toy is to be avoided. Allergic reactions to wheat include symptoms ranging from hives, headaches and difficulty breathing, to life-threatening anaphylaxis.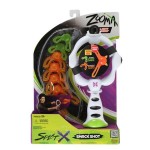 5. Smack Shot        HAZARD: Potential for Eye injuries.  The Smack Shot is similar to a slingshot, and is sold with ammunition capable of firing "up to 100ft!"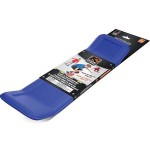 6. Kick Flipper — a skateboard without the wheels.  The manufacturer makes no mention of safety gear, and the children pictured on the packaging are not wearing helmets or other protection. HAZARD: Potential for head and impact injuries.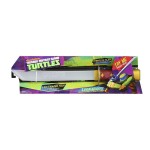 7. Leonardo's Electronic Stealth Sword – Ages 4+   HAZARD: Potential for blunt force injuries.  Young children are encouraged to engage in a "Ninja Battle" with this rigid, plastic sword associated with a well-known Teenage Mutant Ninja Turtles character. Blade has the potential to cause facial or other impact injuries.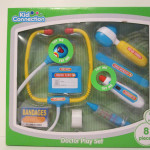 8.  Kid Connection Doctor Play Set   – Ages 2+  Included in the 8 piece set is a tongue depressor inviting children to put in their mouths. Hazard: Potentially could seriously occlude a child's airway.  Being marketed to oral age children.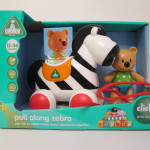 9.  Pull Along Zebra –  Ages 12 -36 months    Despite the industry's standard requiring strings on playpen and crib toys to be less than 12 inches in length, manufacturers are permitted to market "pull toys" like the "Pull Along Zebra," with a cord measuring approximately 21 inches.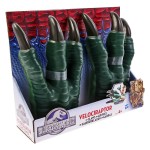 10.  Jurassic World Velociraptor Claws – Ages 4+    Oversized claws, based on the popular "Jurassic World" franchise, are sold to permit 4-year-olds to "claw like a raptor!" No warnings or cautions are provided regarding the potential for eye and facial injuries.