All of us have now heard about the pandemic Coronavirus.  Obviously it is best to stay away from crowds or events where you are in close proximity (within 6 feet) to other people.  We have all heard that washing your hands is the best way to protect yourself.
Cleaning your hands often. Use both soap and water and spend at least 20 seconds washing them.  This should be done every time you are in public.  It is also recommended to wash your hands if you blow your nose, cough, or sneeze.
If soap and water are not available use a hand sanitizer that contains at least 60% alcohol.
In addition avoid touching your eyes, nose, and mouth with unwashed hands.
Protect Yourself  When Shopping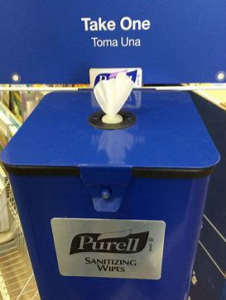 Always wipe the handrail of the shopping cart with the sanitary wipes provided at the entries of stores.  After all everyone has been in contact and touching the shopping cart.  These sanitary wipes can also be used when you are ready to check out.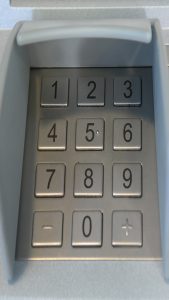 A study was done on the keypads used when you check out and the study found that every keypad in the study (100 keypads) tested positive for fecal matter.  So I make it a habit to use these same sanitized wipes before i touch a keypad since most stores rarely clean these keypads. You may enter your phone number for the discounts. Or a PIN number.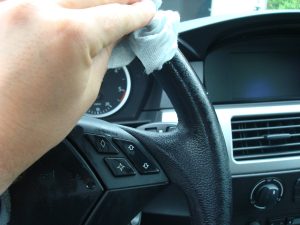 One more place that most people never clean is the steering wheel of their car.  They go in these public places return to their car and grab the wheel.  Well imagine all the places your steering wheel has a visitor from.  Once again the sanitized wipes used above work well here too in the car.  Most of us have never wiped or considered that the steering wheel may contain bacteria or viruses.
Protect Yourself at Work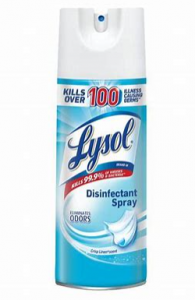 If you use a keyboard and it is shared or any other person has access to that keyboard you might want to make sure that it is cleaned and sanitized regularly.  I typically use Lysol Disinfectant spray from a distance of 2 to 3 feet from the keyboard. When the computer is off you may want to spray a cloth with a cleaner and actually wipe the keyboard.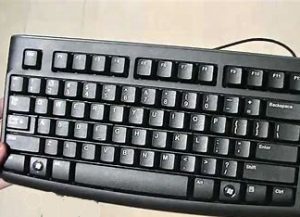 You also may want to wipe down the arm rests of your desk chair and any communication equipment that is used or shared with coworkers.
Protecting Yourself at the Bank or Health Club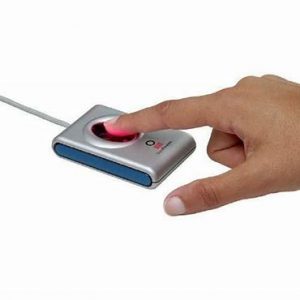 Many banks and health clubs have fingerprint reading devices.  These can also harbor harmful bacteria and micro-organisms simply because they are not cleaned between each use.
You have no way of knowing if the person who used this before you washed their hands.   Once again the sanitized wipe becomes a life saver.  Wipe it before you touch it.
Whats in your Wallet or Purse May need Cleaning
Today we live in a world where cash is used less than a card.  These cards can be just as filthy as cash as they are never cleaned or wiped. You go somewhere and someone else (employee)  may take the card to run it.  Once again you have no way of knowing the hand washing habits of the person you hand your card to. Take every precaution as it is better to be safe than sorry.
Public Pens and any touch screen
It is best to always carry a personal pen in the event you have to sign your receipt.  Limit your interaction with touchscreens unless your personal pen has a rubber stylus on one end designed for use of these devices.  This is also true of your mobile phone.  Make sure you wipe the device regularly and it is best not to allow others to use your mobile phone as they will be holding it up near there face and mouth.
Protect Yourself and Others.
The author of this article worked in infectious disease for over 12 years.  The author also has laboratory experience in microbiology and aseptic (free from infection) technique used in medicine.  You should avoid any public area if you yourself feel sick. Seek medical attention and do not visit places where you can make others sick.  If you are sick wear a face mask.  If you are a caregiver and the person you are helping cannot wear a face mask then you should.
Please be safe and do not panic. sharing this and knowledge is better than panic.
These are additional items you should clean:
Light switches
Doorknobs (on the inside and outside and also the locks on the doors)
House keys and car keys
Cellphone and landline
Earbuds, headphones, and AirPods
Refrigerator handle
Oven knobs
Small kitchen appliances
Drawer pulls
Sink knobs
Bathtub knobs
Toilet flusher
Toothbrush
Hairbrush
Makeup and brushes
Any bottles of hair care or skin care
Desk
Computer screen
Computer mouse or laptop touchpad
Computer keyboard
Windows
Mirrors
TV remote
Car door handles
Steering wheel of your car
Dashboard of your car (including the radio and air vents)
Gear shift of your car
Rearview mirror of your car