This information is provided regarding the contributors to this site.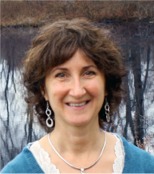 Kathleen Ogar, CHC, Dipl. ABT, C.Hom.
Kathleen is a certified health counselor, asian bodywork therapist (shiatsu acupressure), classical homeopath and business coach for wellness professionals.  Her passion for complementary and alternative health therapies started when she was treated with homeopathy in her twenties for an anxiety and panic disorder.  The natural, gentle healing of homeopathy led her to study at the Renaissance Institute of Classical Homeopathy where her passion for holistic therapies was ignited.  She continued her studies at the Acupressure Therapy Institute, Teleosis School of Homeopathy and the Institute of Integrative Nutrition.  She is also certified in the field of nutrition by Columbia University, holds a Bachelor's Degree in Science from Northeastern University and is a member of the American Association of Drugless Practitioners.
Kathleen's experience spans over a decade.  Her focus is on finding the root cause of her client's health problem and resolving it using natural therapies.  Special attention is paid to stress and poor eating habits which often play a major role in many illnesses including anxiety, depression, diabetes, obesity, insomnia, heart disease and behavioral problems in children.
The programs at Infinite Health & Wellness are designed to empower the client to achieve optimal health with a step by step plan personalized just for them. Kathleen loves coaching her clients to create a happy, healthy life in a way that is flexible, fun, and free of denial.
In addition to helping her clients find natural solutions for their healthcare issues, she also offers workshops on health and wellness.
Sheldon Grant Leon
Life Extension Specialist
Assoc. Arts Degree, B.Sc (Honours), C.M.A. (Sydney)Sheldon's life achievements have been many and varied. He was a competitive gymnast, modern jazz dancer, photographic model, open water diving instructor, fitness and aerobic instructor to name a few.His interest in natural therapy and nutrition started early on in his life when he suffered major health problems. His search for non-medical solutions lead him to specialise in nutrition and herbal based therapies.
He conducted his own clinical practice for over fifteen years, combining skills in herbology, eye diagnosis, kinesiology and internal detoxification programmes. Through his naturopathic studies, he also trained in massage, specialising in deep tissue, Chinese remedial along with foot and hand reflexology.
Today, Sheldon teaches yoga, meditation, Tai Chi and Qi Gong and has successfully integrated his skills and talent in a completely wholistic manner for his clients.
Sheldon's biggest joy is helping others look better, feel better and get dynamically healthy.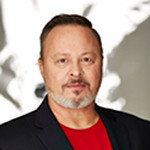 Jerry D. Cady -B.S. Biomedical Sciences, A.S. Business Management
Jerry is a graduate of Montana State University with a Bachelor of Science degree in Pre-Medicine and an Associate Degree in Business Management.  He is a published author with a paper in Organic chemistry.  His life experience includes 17 plus years with Bristol-Myers Squibb, 2 years with Pfizer (Pharmacia UpJohn) and 8 years with Merck Serono.  He has 27 years of experience consulting with physicians on pharmacologic treatment options. He has laboratory experience in Microbiology, Organic, In-organic, and Biochemistry. Other experience includes histology, and embryology. In addition Jerry has spent 7 years working in the nutraceutical and dietary supplement industry as a consultant, manufacturing and product development, and as a principal in IMS Supplements, Inc..
References in these Web pages to any specific commercial products, processes, or services or the use of any trade, firm, or corporation name does not constitute endorsement, recommendation, or favoring by www.wellnessinhealth.com.
The views and opinions of authors expressed herein do not necessarily reflect those of www.wellnessinhealth.com, and agreement with those views may not be implied.
The statements made on this web site have not been evaluated by the Food and Drug Administration (FDA). The products featured are not intended to diagnose, treat, cure or prevent any disease. Any medical concerns should be directed to a qualified health consultant. The information contained on this website is designed to provide accurate information in regard to the subject matter presented. It is provided with the understanding that this information is educational and not rendering medical advice. If expert assistance is required, the services of a competent medical professional should be sought.
Before starting any exercise program or any nutritional program you should consult your health care provider or physician. This general information is not intended to diagnose any medical condition or to replace your healthcare professional. All information contained in or at www.wellnessinhealth.com including but not limited to text, graphics, images, information, third party information and/or advice, food, recipes, exercises, diets, psychology, websites, links, including but not limited to any content by employees, consultants or writers and contributors, and or any other material contained herein are for informational and educational purposes only.
By entering the 
www.wellnessinhealth.com
web site, the reader and/or viewer does hereby acknowledge that it is your sole responsibility to review this Disclaimer and any other disclaimer or waiver. In addition please see the "Terms Of Service & Conditions Of Use" tab.